Greedy Lying Bastards, by Craig Scott Rosebraugh
Returning from a 2 weeks trip in California and Florida, meeting with many loving friends, I received the mail below from one of them, Joanie, Chris Horner's mother :
"I just watched a documentary called Greedy Lying Bastards at the Monica on 2nd st. At the beginning of the film I leaned over and asked Bob if he thought you knew about this film......then three quarters of the way through I see footage of Tuvalu and there you are speaking to the film maker...... I knew nothing about this film other than my friend Mona saw it yesterday and urged me to see it today.. I would have done so anyway. At any rate it is a first rate film. I send lots of love... Hugs,.....Joanie
I was as surprised as she must have been, having totally forgotten about the US team that came to Tuvalu in 2010. Curious we surfed their page:
greedylyingbastards.com
.
We were very impressed with the subject that goes beyond any other Climate films. All is said in the title. Greedy Lying Bastards ! came out on March 8th in the US and Canada. Even though we did not have a chance to see the film yet, we prompt you to go when it gets to a theatre near you and urge you
to sign their petition
☺
Gilliane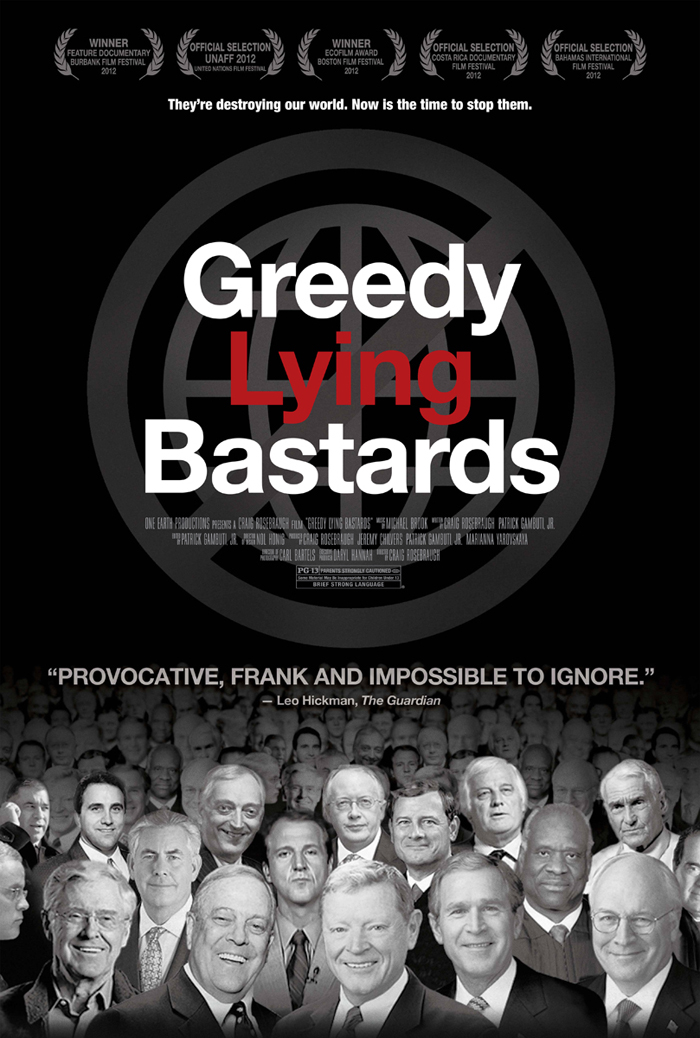 11 / 03 / 13 - 17 : 29
Précédent
Suivant